MATE Shedd Aquarium - Midwest
Regional ROV Competition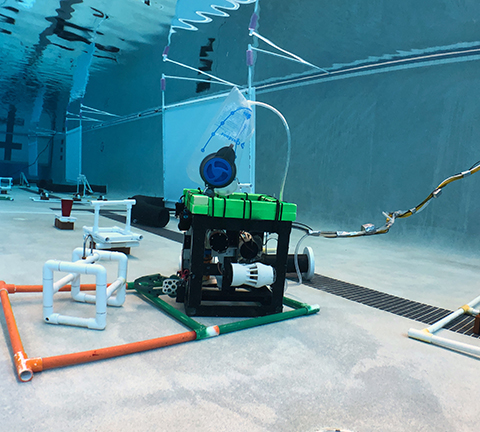 2023 regional competition
information coming soon!
The MATE Shedd Aquarium - Midwest ROV Competition and all of our teams would like to thank our sponsors
REGIONAL COORDINATION TEAM
Wayne Oras, Amber Dellacqua, and Vanessa Huerta


woras@d211.org


sbainbridge@sheddaquarium.org


moates@sheddaquarium.org
We have been involved with the MATE ROV competition since the 2014-2015 school year and have been fortunate to attend the World Championships in 2015 and 2019. With the global COVID-19 crisis having shut down the Shedd Aquarium program for the 2021 season, we'll be acting as hosts and coordinators to make sure the competition happens in a safe way.
Wayne Oras has been a teacher of Applied Technology at Hoffman Estates High School since 2003. Amber Dellacqua is a student at the Ohio State University studying Mechanical Engineering and is a member of their AUV team.
Vanessa Huerta is currently enrolled in the engineering program at Hoffman Estates High School and is a third-year alumni of the Hoffman Estates ROV team.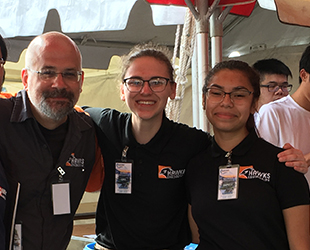 Max Metz, Jr.
I'm a non-traditional educator focused on providing natural and developmental experiences to youth worldwide. My passion is in Natural History Interpretation and Museum Education, connecting individuals to the natural environment and cultural resources in unique and personal ways. Interpretation is a communications process that reveals meanings and relationships about natural, cultural, historical, and recreational resources. Through the ART of interpretation, I help individuals make connections with the natural world and science through facilitated educational programs, printed materials, and physical displays. As a manager of education programs, I seek to promote diversity, equity, and inclusion in programming and staffing while striving to increase compassion, curiosity, and conservation for the aquatic animal world.