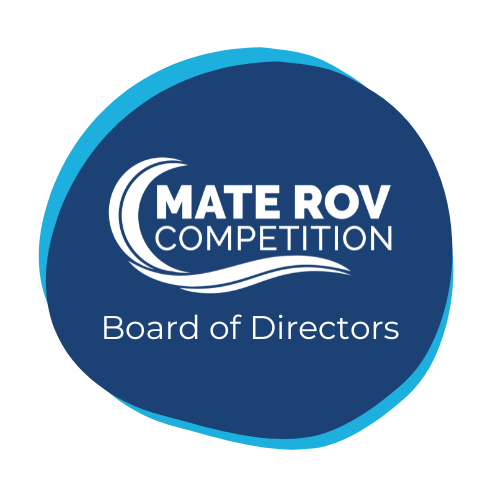 The MATE ROV Competition is only possible because of the hard work by the MATE Inspiration for Innovation Board of Directors, which is a non-profit educational organization. MATE II assumed management of the MATE competition, the SeaMATE online store, and other related activities on January 1, 2021.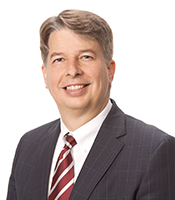 David Golden
Chairman
David A. Golden is the Allen & Ruth Harris Chair of Excellence in the College of Business & Technology at East Tennessee State University. David recently retired as Senior Vice President, Chief Legal & Sustainability Officer, and Corporate Secretary of Eastman Chemical Company–a multinational, materials innovation company headquartered in Kingsport, Tennessee and member of the Fortune 500. While at Eastman, Golden had overall responsibility for Eastman's Legal, Corporate HSES, Product Safety & Regulatory Affairs, Sustainability, Government Relations, Aviation Services, Communications, Community Affairs, Public Policy, Privacy, Global Business Conduct, and International Trade Compliance functions, with personnel in the United States, Europe, Asia and Latin America. Prior to joining Eastman in 1995, David was with the international law firm of Hunton & Williams (now Hunton Andrews Kurth) in their Atlanta office.
David holds a B.S. (Accounting) and a Juris Doctorate from Brigham Young University, graduating Magna Cum Laude and Order of the Coif and served on the management committee of the BYU Law Review. He is an alumnus of the Harvard Business School having completed Harvard's Advanced Management Program in 2012. Golden's other public service includes the Board of Directors of Ballad Health, the Tennessee State Collaborative on Reforming Education (SCORE), the Niswonger Foundation, Music For All, the advisory board of Western Governor's University-TN, the University of Tennessee's Howard H. Baker Center for Public Policy. the Governor's Council for Judicial Appointments, the Tennessee Registry of Election Finance, and the Tennessee Business Court Rules Commission.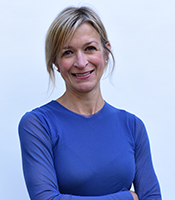 Jill M. Zande
President/Executive Director
Jill is the President/Executive Director of MATE Inspiration for Innovation and the Associate Director of the Marine Advanced Technology Education (MATE) Center. Highlights of her 22 years with MATE include working with the Marine Technology Society (MTS) ROV Committee to establish the global student ROV competition and coordinating the development of MATE's Underwater Robotics: Science, Design & Fabrication textbook. Both involved cultivating and maintaining partnerships with industry, professional societies, academic institutions, and STEM professionals.
Jill is an active member of the Marine Technology Society (MTS) and a Certified Marine Technologist (CMarTech). She served on the MTS Board as the Vice President of Education and Research for 6 years. She currently serves as the Underwater Intervention (UI) Technical Program Committee Marine Education Track Chair and is a member of the MTS ROV and Committees.
Jill is a 2020 recipient of an MTS Fellows Award, one of the society's most distinguished achievements. In 2018, she was listed as one of the top ten "Ocean Influencers" by Marine Technology Reporter magazine.
Jill has a Bachelor's degree in Biology from Penn State University and a Master's degree in Oceanography and Coastal Sciences from Louisiana State University (LSU). During her Master's degree program at LSU, Jill participated in research cruises that investigated hydrocarbon seep communities in the Gulf of Mexico using the Johnson Sea-Link and Alvin submersibles, which gave her an appreciation of how underwater technologies can be used to support science and exploration.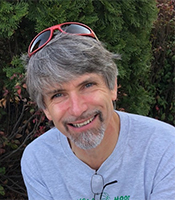 Fredrick R. Stahr
Secretary
Dr. Frederick "Fritz" Stahr is the Chief Technology Officer of MRV Systems which builds autonomous underwater vehicles driven by buoyancy. He is also an Affiliate Professor in the University of Washington's School of Oceanography where he teaches ocean technology. Prior to those positions, he managed the Seaglider Fabrication Center at UW making all three versions of UW glider AUVs from 2005 to 2018. His post-doctoral research was on seafloor hydrothermal vent heat-flux and he co-founded the Ocean Inquiry Project in 2000, a small non-profit organization dedicated to teaching marine science through on-the-water experience while conducting research in Puget Sound to the benefit of both communities.
Fritz holds a Ph.D. in Oceanography from the University of Washington and a Bachelor's degree in Mechanical Engineering from Stanford University. In his spare time, he helps run the MATE Pacific Northwest Regional ROV Challenge, the regional National Ocean Science Bowl ("Orca Bowl"), and serves on the Executive Committee of the Northwest Association of Networked Ocean Observing Systems (NANOOS).