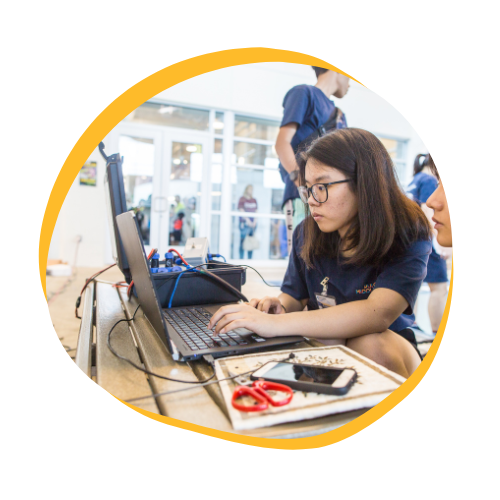 I'm in! Let's get started with MATE Underwater Robotics.
Building underwater robots is a fun and engaging way to teach science, technology, applied math, engineering, and entrepreneurial skills to students of all ages. MATE's suite of underwater robot or remotely operated vehicle (ROV) kits and instructional materials offer students at the elementary, middle, high school, and introductory 2- and 4-year level the opportunity to progress from beginner through advanced topics driven by their own desire to increase the capabilities of their robots- and build upon their own knowledge and skills.
The MATE ROV Competition offers five different competition classes that are based on the sophistication of the skill and not strictly by age group. The five classes include: SCOUT, NAVIGATOR, RANGER, PIONEER, and EXPLORER. Learn more about the MATE ROV Competition classes here.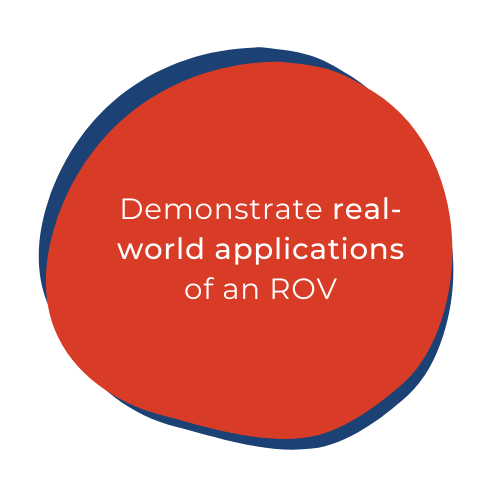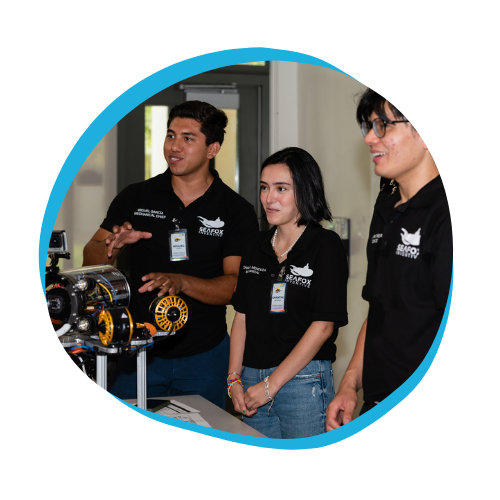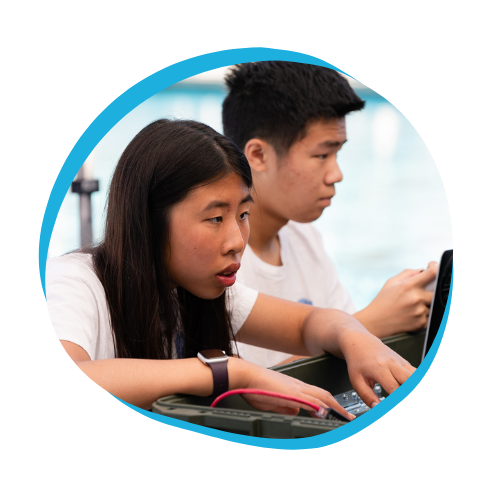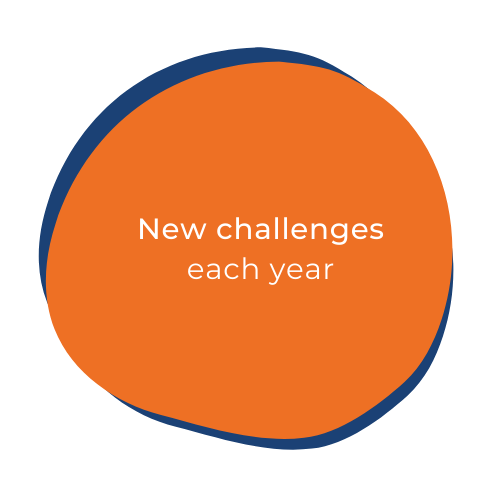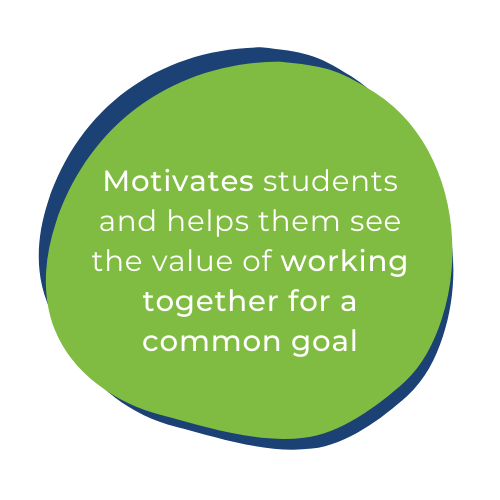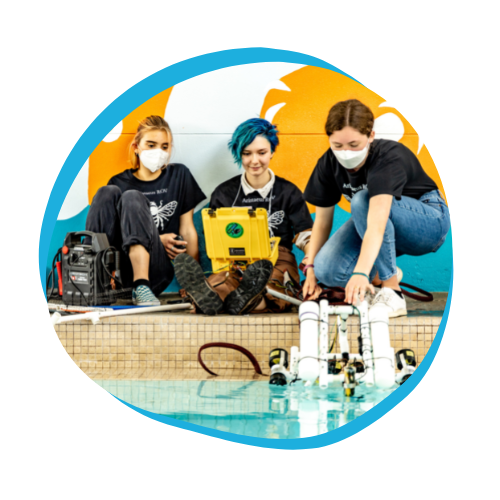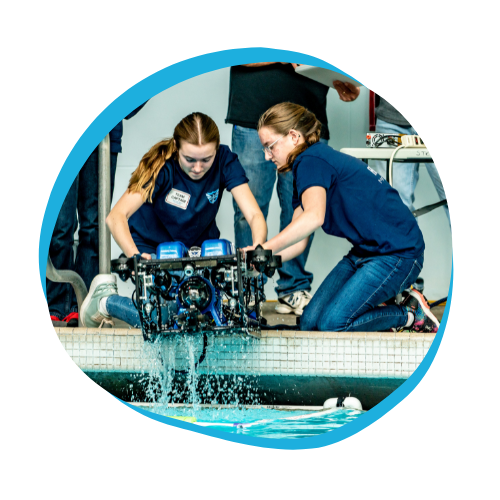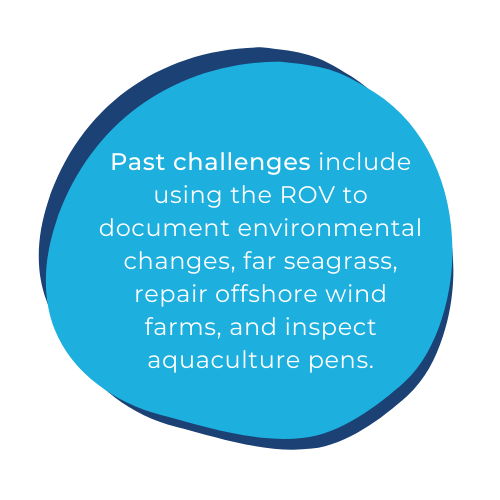 This is what it's all about.
To demonstrate the real-world application of a ROV, each year there are new challenges. Past challenges have included using the ROV to document environmental changes, farm seagrass, repair offshore windfarms, or inspect aquaculture pens. Building an underwater robot is fun, but building one for a specific goal is even more engaging. Participating in the MATE ROV competition can motivate students and help them see the value of working together for a common goal.
The MATE Spanish Galleon Ship Hunt
No MATE competition event in your area? Not ready to tackle the full MATE ROV Competition? Try the MATE Spanish Galleon Mission. It provides the mission scenario, ROV specifications, and materials for the underwater props so that you can carry out your own competition at your school or club.
So where do you begin?
Parts – which can be one of the SeaMATE ROV Kits or you can source them on your own. Most pieces are readily found at a local hardware store.
Instructions – MATE offers an informative textbook, Underwater Robotics: Science, Design and Fabrication, and online instructional resources that include Building Guides for each SeaMATE ROV Kit.
Team – composed of eager students who want to learn!
Advisor(s) – who is involved enough to support the students but not take over the tasks.
Water – you will need access to water to test your ROV. Access to a pool (public or private) is preferred but natural bodies of water are fine as long as there is good enough water clarity and light to see your ROV, and sufficient depth to submerge and navigate your ROV. (Don't let lack of a pool deter you from participating!)
Support – having the support of parents, your school, and your community will help with resources and knowledge. Look for local experts in electronics, engineering, or programming. Community business partners make great mentors and help you to see potential career paths in STEM. As long as the students lead the way, support and mentoring can are hugely beneficial to your team. The MATE Regional Competition Network can help you connect, so don't hesitate to reach out!