The VR ROV Simulator - Meet M8-R!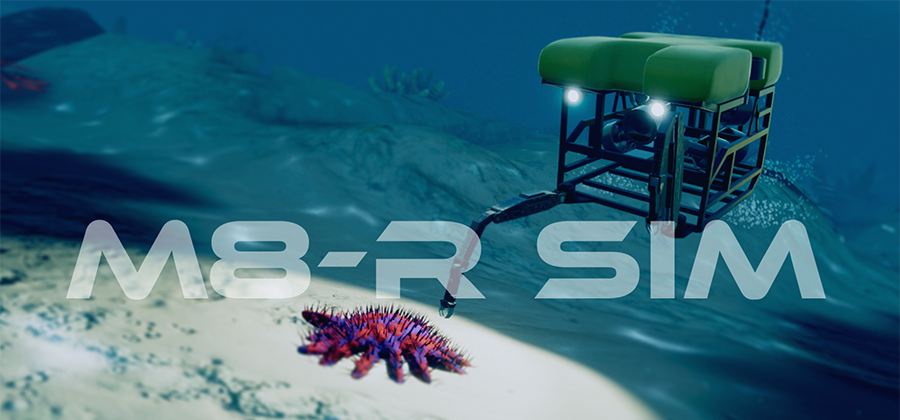 Three organizations in the National Science Foundation's Advanced Technological Education community collaborate on workforce development initiative
Two centers and a nonprofit that are part of the National Science Foundation's Advanced Technological Education community have created a virtual-reality simulation of an underwater remotely operated vehicle that will make its debut this summer in a global competition.
The centers are the Clemson University Center for Workforce Development and the National Center for Autonomous Technologies. The nonprofit is MATE Inspiration for Innovation.
Advanced Technological Education, or ATE for short, is a program funded by the National Science Foundation that focuses on the education of technicians for high-technology fields that drive the nation's economy.
In the simulation, a remotely operated vehicle maneuvers through a South Pacific coral reef, hunting for the crown-of-thorns sea stars, a marine invertebrate covered with long, poisonous spikes. When the pilot finds a sea star, an injector extends from the vehicle's arm and zaps the creature. Download the simulator here.
Players target the crown-of-thorn starfish in the simulation because it is a real-world need. The predatory sea creatures have become overpopulated and are turning colorful reefs into bleached-out wastelands. In the real world, the sea stars are injected with vinegar to control the population.
The simulation, called M8-R Sim, will make its debut in the MATE ROV Competition, an underwater robotics challenge that draws participants from around the globe.